阻燃剂具有哪些要求及要素?

本站编辑:杭州纳尔森精细化工有限公司

发布日期:2018-05-29 21:25

浏览次数: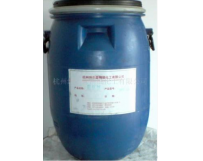 伴随着高分子复合材料应用的扩大以及用量的增多,阻燃材料的应用以及阻燃技术也得到了的发展与进步。磷系阻燃剂以其品种繁多、阻燃性能优良等各方面有点而得到广泛应用。在今后的磷系阻燃剂的研究中,应更倾向于热稳定性高、相溶性好的阻燃剂发展方向。
With the expansion of the application of polymer composites and the increase of consumption, the application of flame retardants and flame retarding technology have also made some progress and progress. Phosphorus flame retardants have been widely applied in various aspects due to their wide variety and excellent flame retardancy. In the future study of phosphorus flame retardants, more attention should be paid to the development direction of flame retardants with high thermal stability and good solubility.
阻燃剂是用以阻止材料被引燃及抑制火焰传播的助剂,它主要用于阻燃合成和天然高分子材料,是咱们生活中不可或缺的一种化工材料。自从有机合成高分子材料广泛使用后,人类开始面临新的火灾威胁,目前,火灾的形式十分的严峻,因此,阻燃剂这种化工助剂就显得尤为重要。
Flame retardants are used as additives to prevent materials from being ignited and to suppress flame propagation. It is mainly used for flame retardant synthesis and natural polymer materials. It is an indispensable chemical material in our life. Since the extensive use of organic synthetic polymer materials, human beings have begun to face new fire threats. At present, the form of fire in the world is very severe. Therefore, the chemical additives such as flame retardants are particularly important.
一、阻燃剂的类别及基本要求:
1. Categories and basic requirements of Flame Retardants:
按照阻燃剂与被阻燃的关系来分,阻燃剂可分为添加型及反应型两大类。前者只是以物理方式分散于基材中,多用于热塑性高聚物。后者系作为单体,或辅助试剂而参与合成高聚物的反应,成为高聚物的结构单元,多用于热固性高聚物。
According to the relationship between flame retardants and flame retardants, flame retardants can be divided into two categories: additive type and reactive type. The former is only physically dispersed in the substrate and used in thermoplastic polymers. The latter is used as a monomer or auxiliary reagent to participate in the synthesis of polymers, and finally becomes a structural unit of polymers, which is used for thermosetting polymers.
按照阻燃元素来分,常用阻燃剂分为卤系、有机磷系及卤-磷系、氮系、磷-氮系、锑系、铝-镁系、无机磷系、硼系、硅系、钼系等。还有一类膨胀型阻燃剂及一种纳米无机物,后者能与一系列高聚物构成具阻燃性的高聚物\无机物纳米复合材料。
According to the flame retardant elements, the commonly used flame retardants are divided into halogen, organophosphorus and halogen - phosphorus, nitrogen, phosphorus and nitrogen, antimony, Al - Mg, inorganic phosphorus, boron, silicon, molybdenum. There are also a class of intumescent flame retardants and a nano inorganic material, which can be combined with a series of polymers to form flame retardant polymer / inorganic nanocomposites.
二、阻燃剂具有哪些基本要素:
Two. What are the basic elements of the flame retardant:
1、阻燃效率高
1. High flame retardancy efficiency
2、应具备下述生态及环保特点:
2, we should have the following ecological and environmental characteristics:
①对人、动物及植物无害
(1) harmless to people, animals and plants
②难迁移
(2) difficult migration
③热裂及燃烧时释出的有毒或腐蚀气体量少
3. The amount of toxic or corrosive gas released during hot cracking and combustion is less.
④易回收,不恶化或较小恶化机械回收产品的性能
It is easy to recycle, not deteriorate or deteriorate the performance of mechanical recovery products.
⑤与环境相容
Compatibility with environment
3、与被阻燃基材的相容性好
3. Good compatibility with flame-retardant substrate
4、具有足够的热稳定性
4. Sufficient thermal stability
5、不致过多恶化被阻燃基材的加工性能
5, not too much deterioration of the processing properties of flame retardant substrate.
6、具有可接受的光稳定性
6. Acceptable light stability
7、原料来源充足,制造工艺简便,价格可为用户接受
7, raw materials are abundant, manufacturing process is simple, and price can be accepted by users.